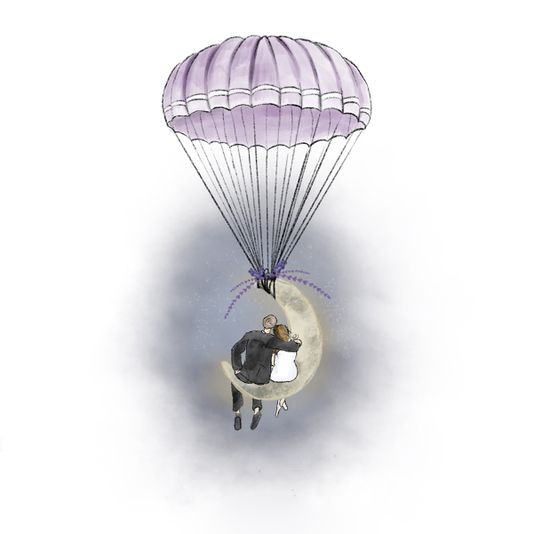 Going on 8 years ago I lost my Grandad.
He was the most influential person in my life, the greatest and wisest man I've ever known, and a massive part of my upbringing. 
When he passed away I was broken, and my life has never been the same since.
I reconsidered everything I had done in my life and I wanted to do the best I could to make him proud.  
My Nan was understandably devastated by the loss of my Grandad. They had been together since she was just 15 and their love for each other had never faded.  Somehow, my dear Nan carried on for another 7 years without her beloved husband until one day, last October she too passed away.
And just like that, another piece of me was gone.
My Nan was there for me through everything, she taught me lessons about life, was always there to talk to and make me laugh, and the realisation that the person I had leaned upon my whole life was gone has been something I've struggled to come to terms with.
After my Grandad died, my family and I embarked on the painstakingly difficult task of going through his things. One of the things we found was a letter sent to him from my Nan when she was 15 years old, and he was 18 and in the army as a paratrooper.
The letter was found in his coat pocket. He had carried this letter, unbeknown to anyone else, in his pocket everywhere he went for 57 years.
In it, my Nan talks about her love for my Grandad and her want to get married to him, and how her life felt empty without him while he was away in the army.

The discovery of this letter and the fact that my Grandad had carried it on him all those years just reinforced the love that my Grandparents had for each other, and it was so nice to be able to read something written so openly by my then 15 year old Nan.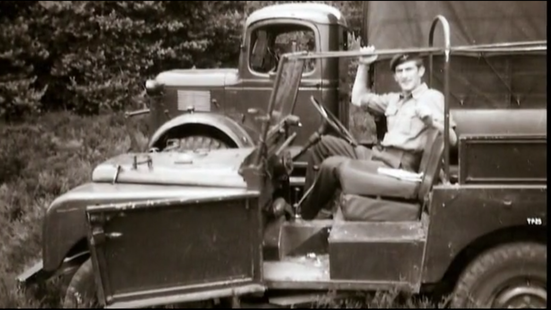 I really wanted to honour my Grandparents in some way through my work, as they really shaped who I am; I owe them such gratitude, and I think of them every single day. 

I have always been proud of my Grandad for spending his early days in the Parachute Regiment of the British Army. The motto of the regiment "Ready for anything" was his attitude throughout his life, even when he was given his diagnosis with Cancer.
So incorporating a parachute into the design was an obvious choice. 
When I thought about my Nan and what she loved, the first thing that came to mind was lavender. 
She loved the smell, the colour, the flowers. She would dry sprigs of lavender in her home and put the buds into little lavender coloured pouches with a little note and give to friends and family to hang in their wardrobes.
So I liked the idea of adding a touch of lavender to my logo too.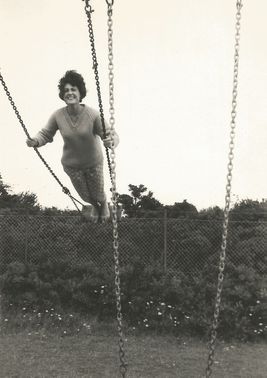 The idea of having a couple floating away together on the moon came to me after my Grandparents ashes were finally interred in April.
My Grandparents had always made it known that when the time came they wished for their final resting place to be together, so I wanted to symbolise them being reunited forever.