Think it's safe to say the last year or so has taken it's toll on everybody's mental health, mine included.
It's so easy to get caught up in busy schedules, neglecting ourselves and running ourselves down. I've been making an effort to practice mindfulness, making more time for myself and I'm actively trying to be more healthy.
I've recently learned about the ACE Activity, which is designed to help us achieve a healthy life balance of Achieve, Connect and Enjoy, all of which greatly affect our mood. 
In order to maintain a healthy sense of wellbeing, we need to balance what we do.
Achieve: work, chores, study
Connect: with friends, family, community
Enjoy: play, fun, pleasure

It is common for us, when we are stressed to often spend more time doing things that help us achieve, but less of enjoyment and connecting with others. If we feel depressed, we withdraw and isolate ourselves and do much less. When we feel anxious we tend to avoid places or people. 

With this in mind, I made a list of personal goals for each of these to create a healthy balance, which will give a sense of achievement,  a sense of connecting and being close with others, and a sense of enjoyment.

The first goal I wanted to take on needed to be challenging but enjoyable, and align with the things I had already been implementing through mindfulness, health and fitness. 

I have always loved hiking in the hills, and felt that some time away by myself after being through lockdown would do me a lot of good, but as someone who has been prone to let fear and over thinking stand in the way of things, I wanted to do something out of my comfort zone to show myself that I am capable. 

Being part of the UK Hiking Facebook group I had seen some inspiring posts and photos of people wild camping in the Peak District. So, without too much thought, I decided to do it! 
I had all the kit, did a little bit of research into the route I wanted to take, and within a few days I went for it!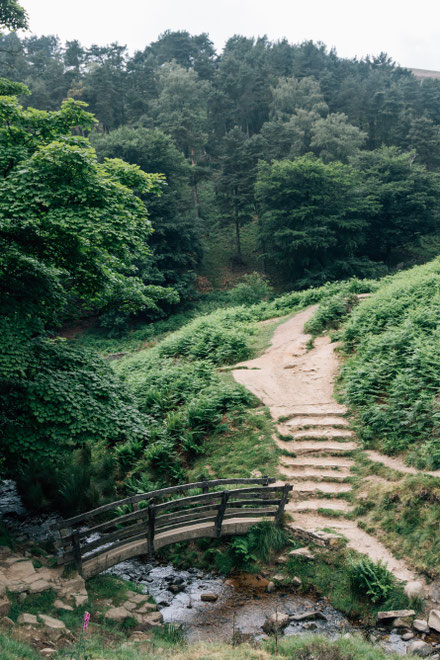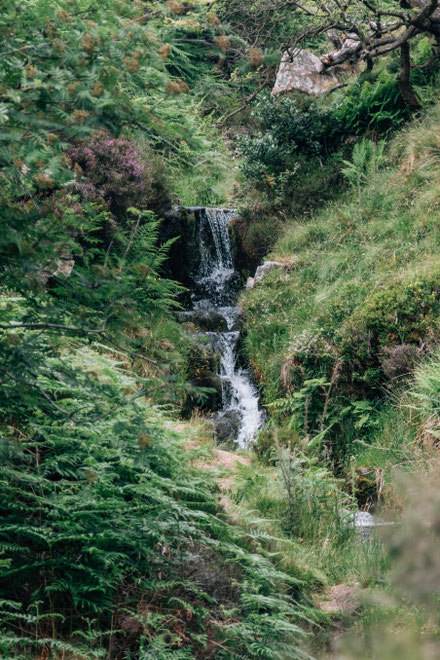 I chose Kinder Scout as I knew it was the highest point in the Peak District, and I didn't want to travel much further than that.
I drove to Edale, parked my car at the train station and headed up to the start of the hike at the Nags Head pub.
I followed the Grindesbrook route which included a fun scramble and lots water features.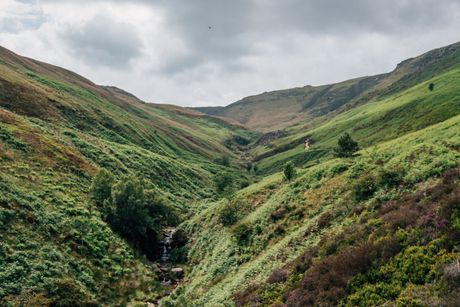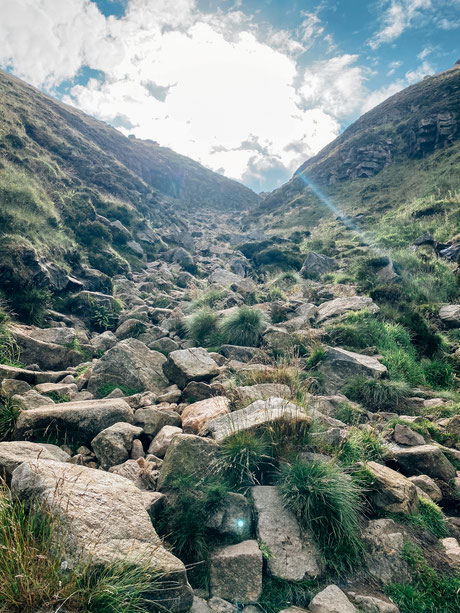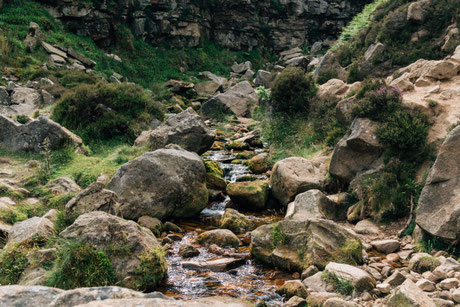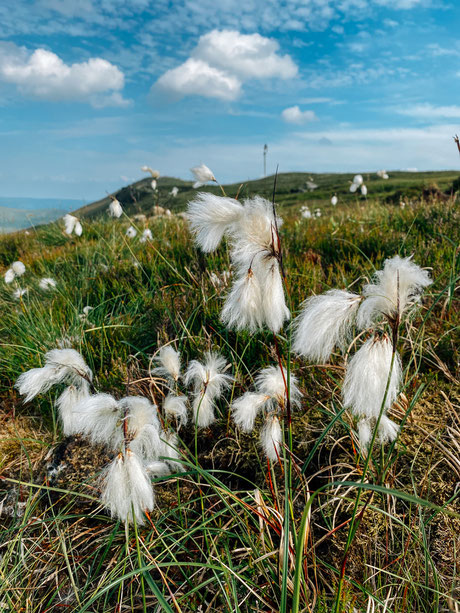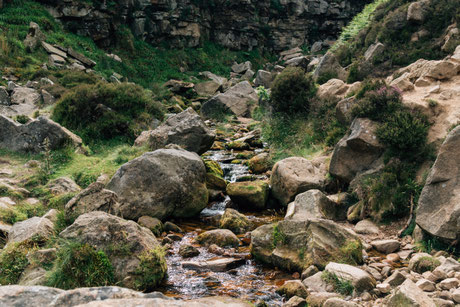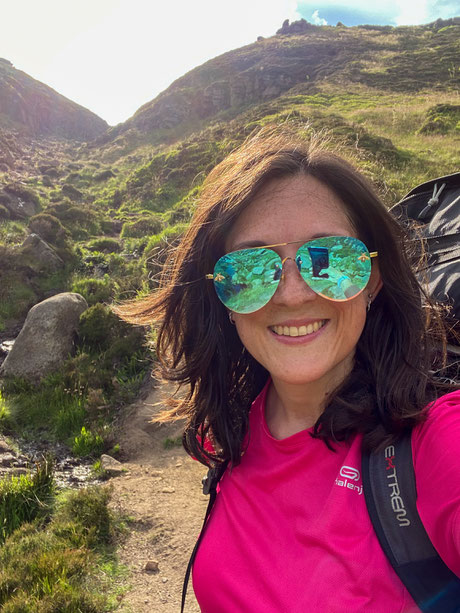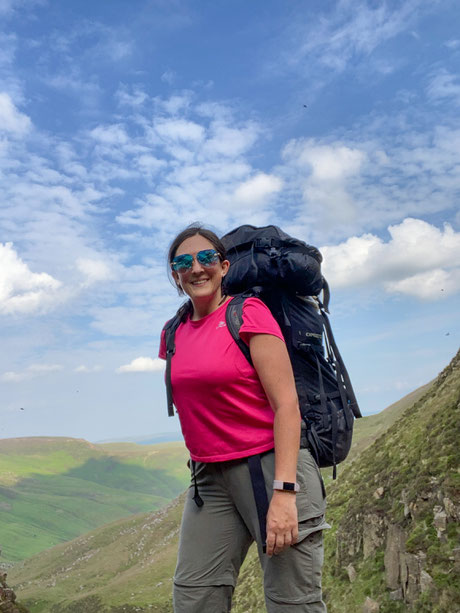 I pitched my tent at around 7:30pm at the Woolpacks which is an area on the Kinder Scout plateau of beautiful boulders scattered all around. 
Once my tent was up, I sat on one of the boulders and enjoyed the sunset while I heated my soup on the stove and drank a can of gin. 
It was so beautiful and peaceful, I felt calm and not at all unsafe.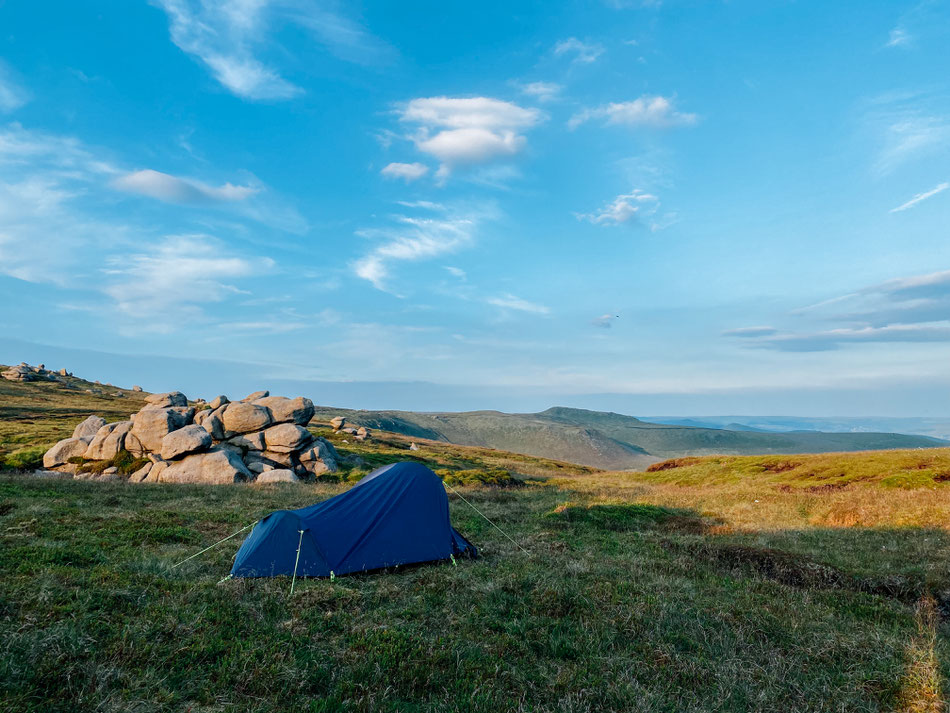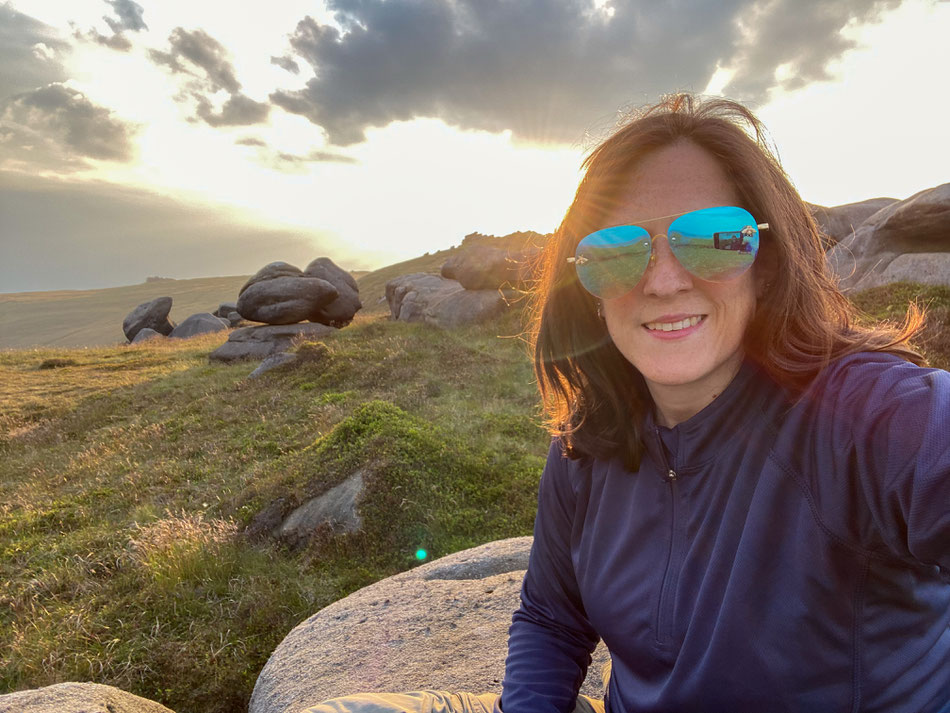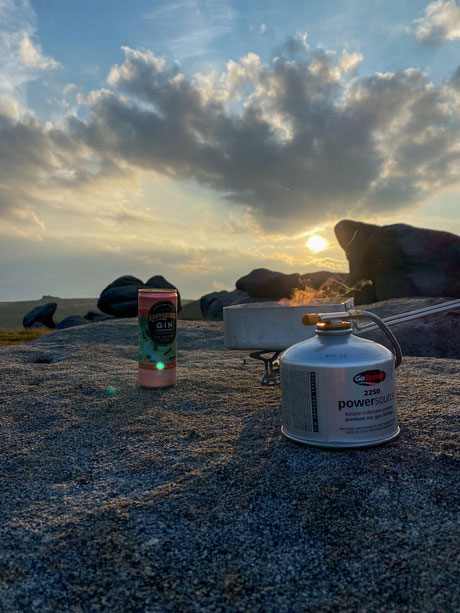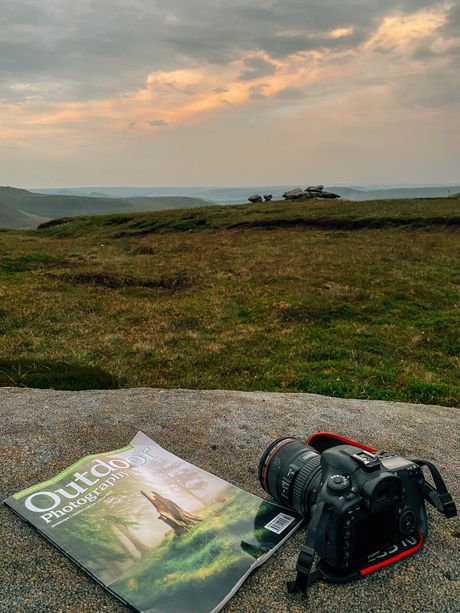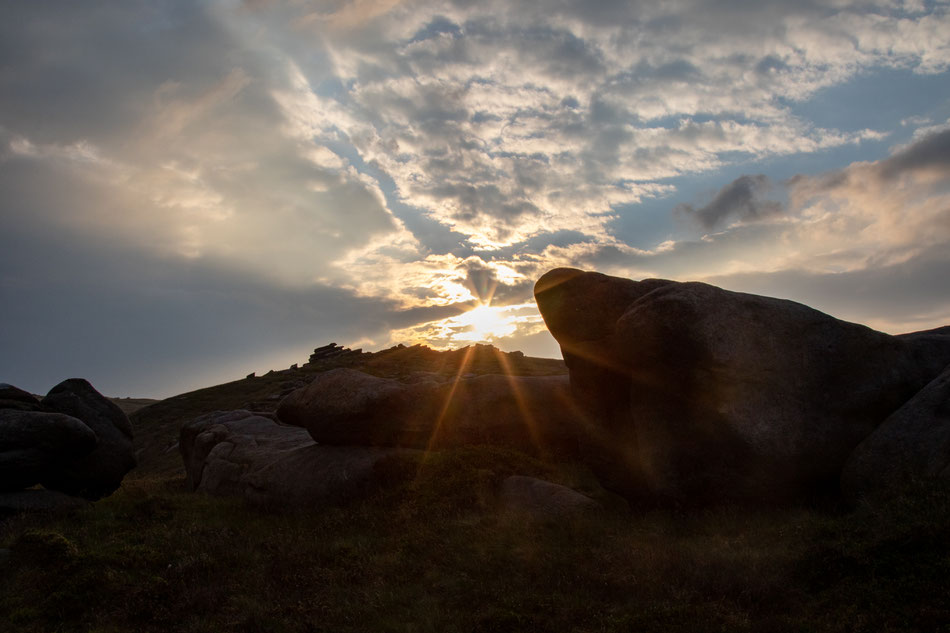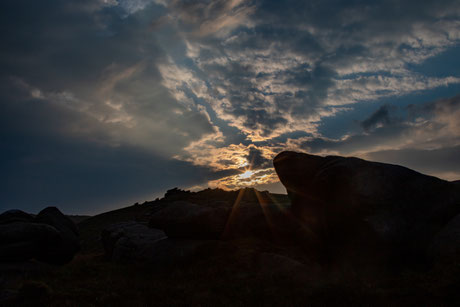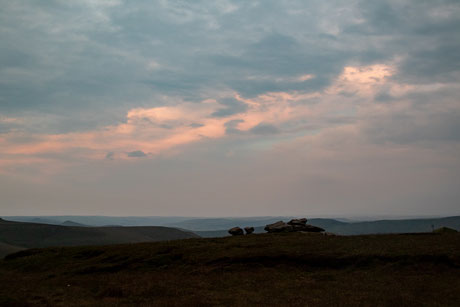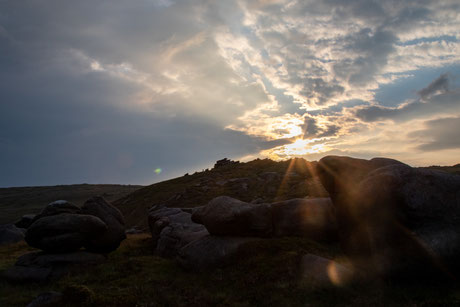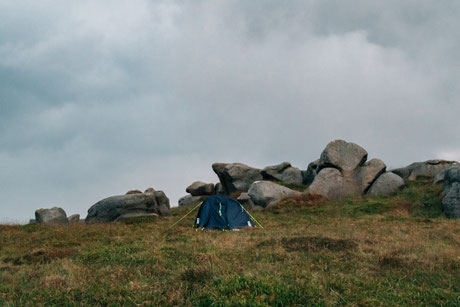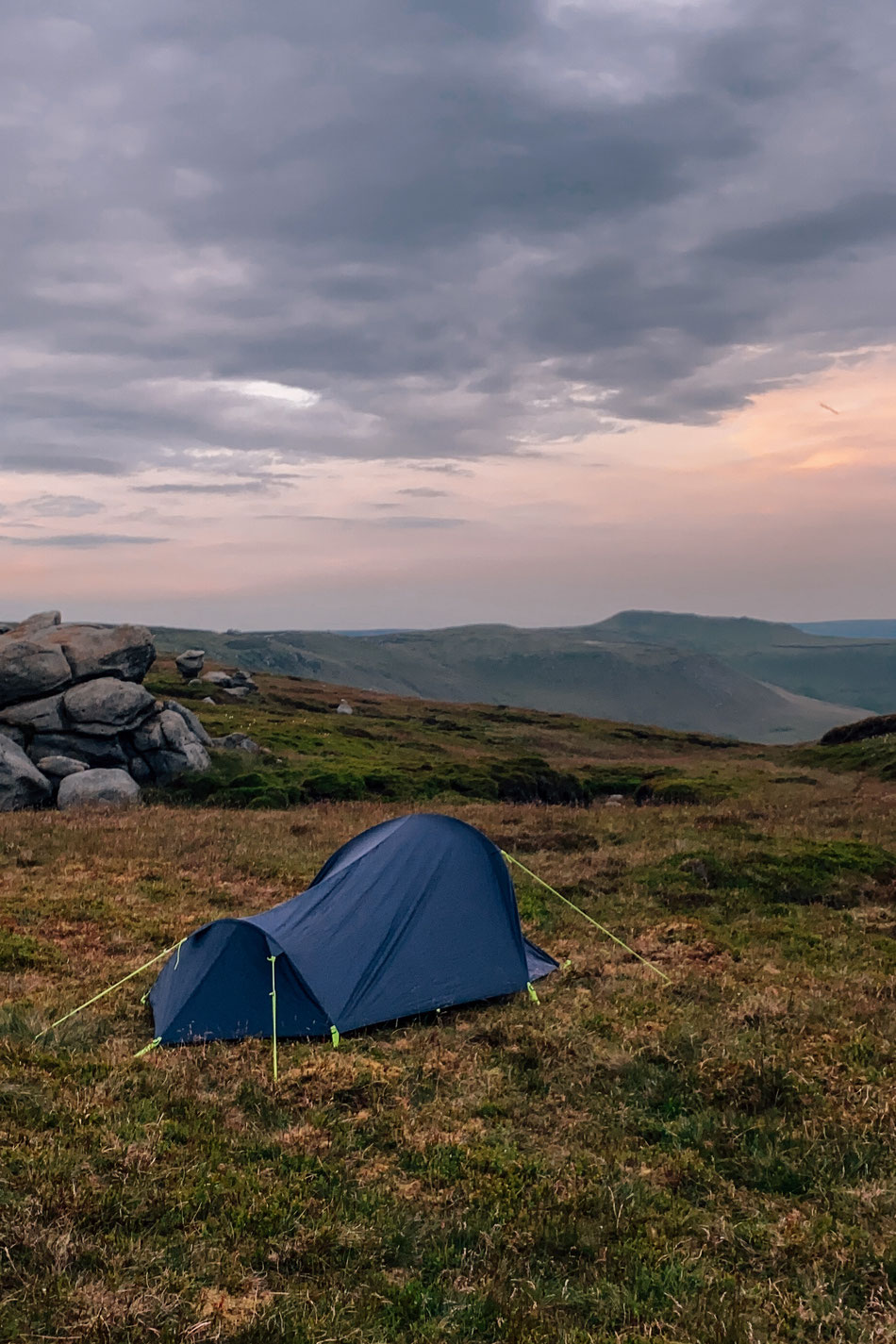 Not long after sundown it started to rain, so I went to my tent and got cosy in my sleeping bag and listened to the sound of the rain on my tent. It probably did me a favour, because had it been silent I think I would have laid awake listening out for any strange noises, but I was able to get a fairly good night's sleep!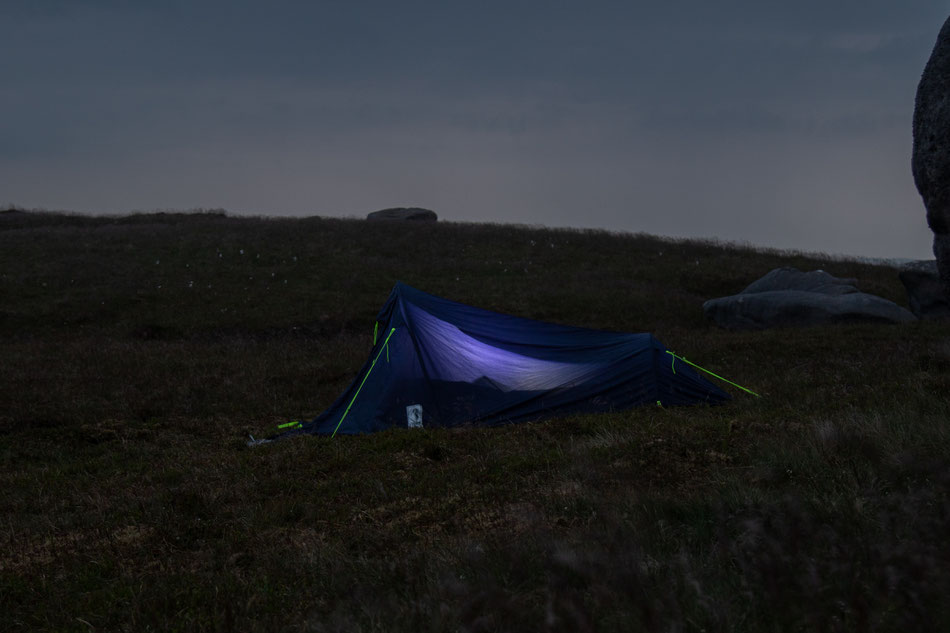 I set my alarm on my watch for 4am in the hope of catching a decent sunrise, but unfortunately it was too cloudy, but I still got up and sat and watched the moving clouds whilst cooking my porridge and drinking a cup of tea before packing up my tent.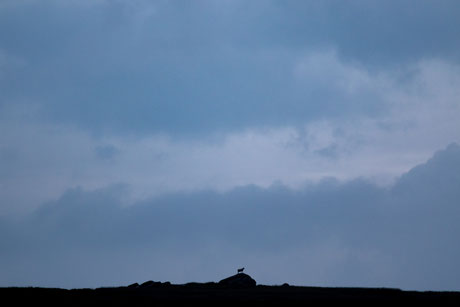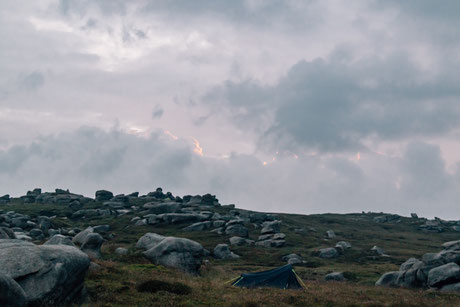 I was all packed up and ready to leave the Woolpacks at 6am. I headed towards Jacob's Ladder on the Pennine Way which lead me back to Edale. 
It rained all morning, so I arrived back to the car very soggy, but feeling a great sense of achievement, enjoyment and connection - with myself!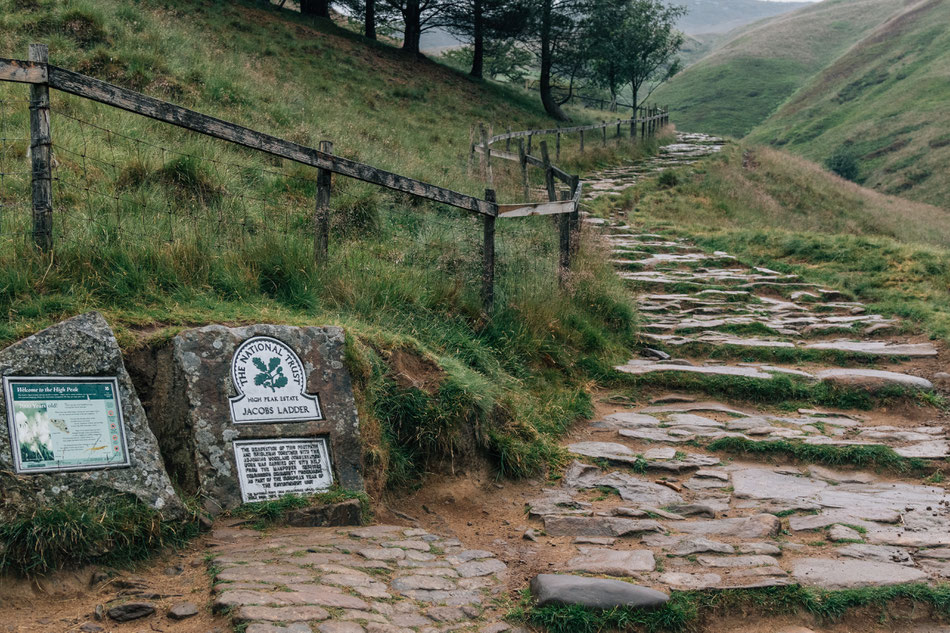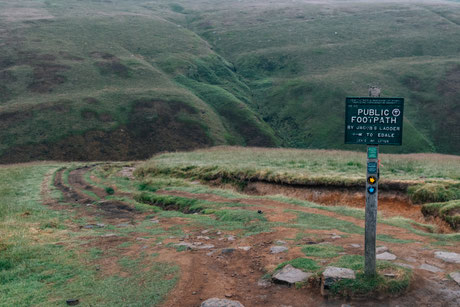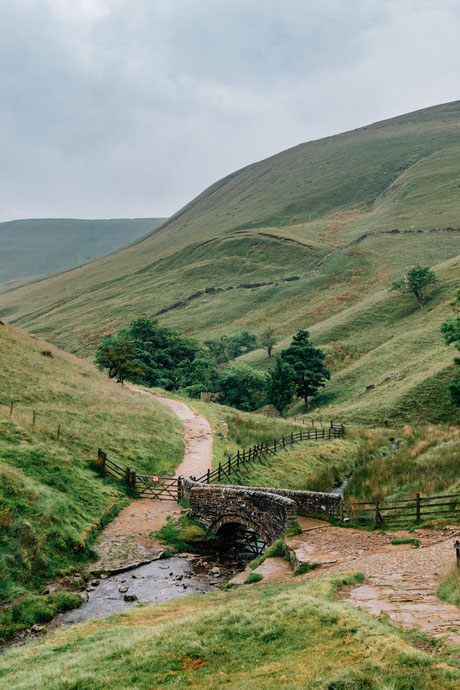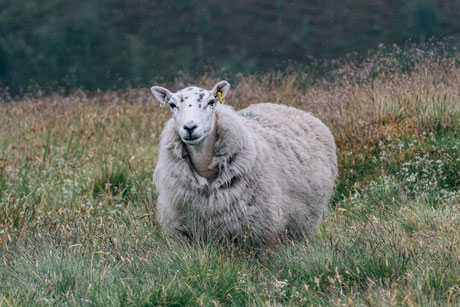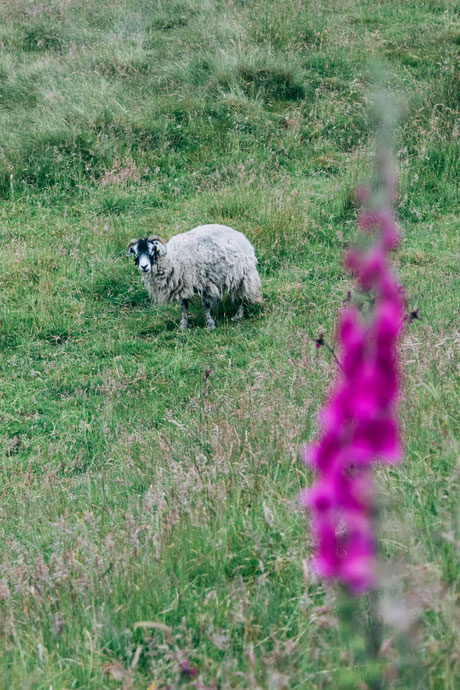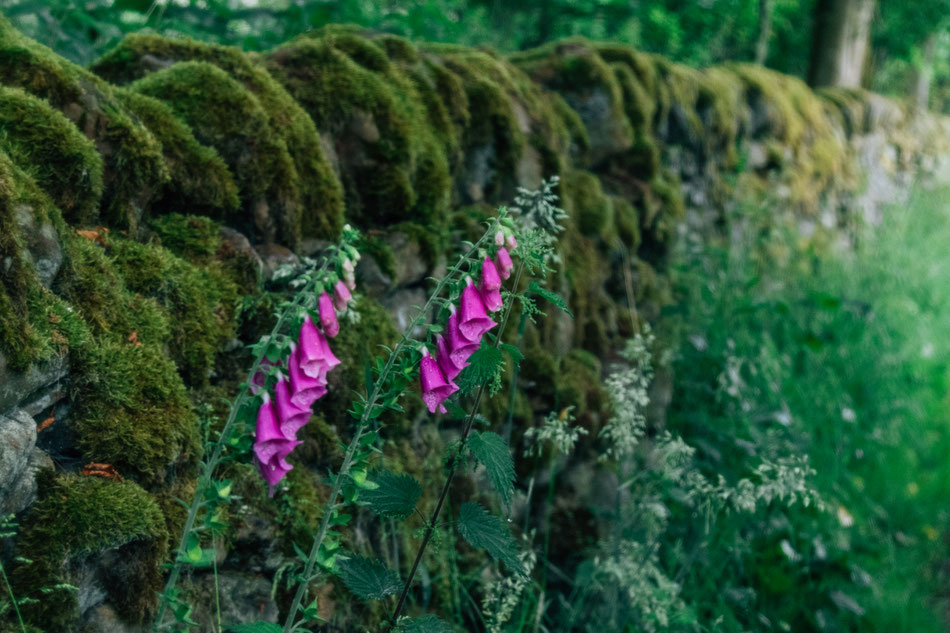 I hope that this inspires you to push yourself to create some goals for yourself, and even if it scares you go ahead and do it any way because you are capable! I'd love to hear your stories in the comment section below!

If anyone would like to wild camp, make sure you take everything home with you, leave no trace other than footprints!