As we entered the year 2020, who'd have thought that just 3 months in, the governments around the world would be asking their citizens to stay at home for extended periods while businesses had to close their doors?
With so much uncertainty, and a radical change to our daily routines, millions of people followed the government advice and stayed at home, and almost overnight found new ways to work and study; adapting the way they shop, exercise and socialise. 
The weddings I was booked to photograph were postponed, and my studio had to close, and as a self-employed small business owner it was a worrying time, but I found ways to adapt my business by offering digital composites which were far more popular than I could have anticipated!
Whilst out with my children on our daily walks, we enjoyed looking out for rainbows in windows. There were so many creative works of art on display to bring joy to passersby, which, on the most part, were made by children who hardly understood what the world was really going through.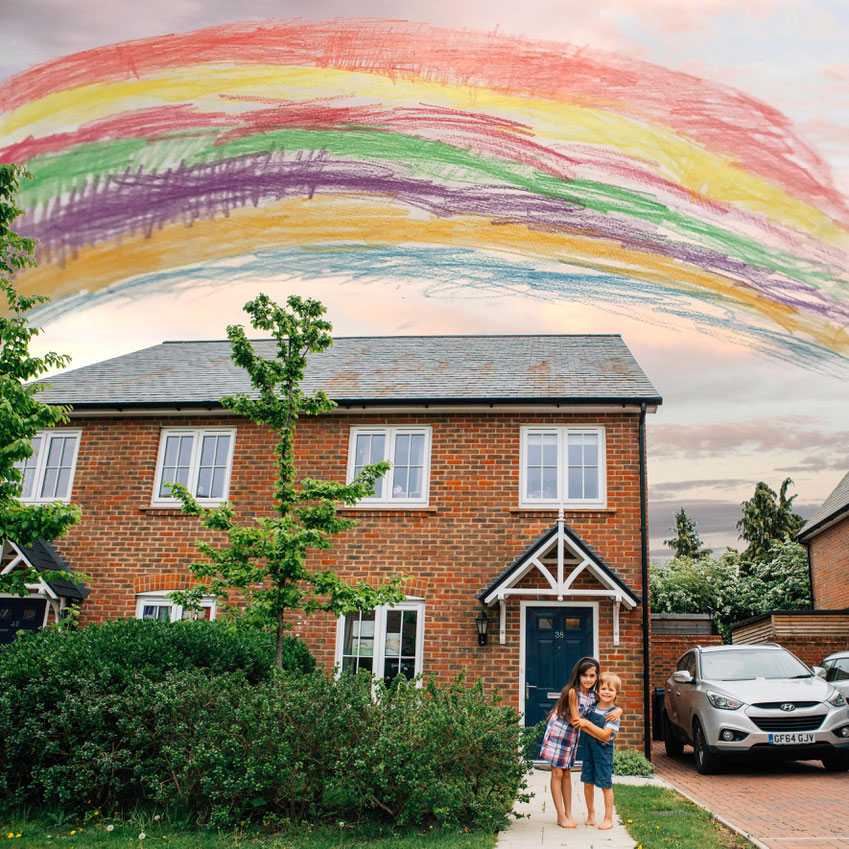 I sat in my living room one day looking at the rainbows my children had made in my window as the sun beat down on our house. I could see the rainbows were already beginning to fade in the sunlight, so I took photos of them as I wanted to preserve them, without having to take them down. I then had the idea to edit them into photos of my children during life in lockdown.  
The rainbows had become a symbol of hope, community and togetherness. Something positive during a scary time. 
I decided to offer these edits as a keepsake. So that in years to come, and when normal life has resumed, we can be reminded of this unusual time, and the love that was shown within our communities.
I also wanted to do my bit by donating 30% of proceeds to the NHS.
If you would like one of these edits, please email me with a photo of your child(ren)/family with the sky taking up around half of the photo, along with a photo of your rainbow taken in good light and without shadows cast onto it: info@lucymcalpinephotography.com. 

Lucy x